More to Find in Produce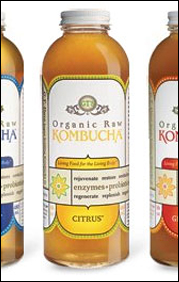 There's a lot more to the produce department than just fresh fruits and vegetables. Besides things like cut fruit and fruit salads, freshly sliced snacking vegetables, and other non-traditional supermarket items that we offer at the Market of Lafayette Hill, we also carry items you might not have suspected would be in the produce aisle at all.

For your salad needs, we carry a full line of seasoned croutons, including fat-free and organic varieties. You can also find other topping like sunflower seeds, flavored sliced almonds, and salad kits. What's more, we carry many brands of dressings, dips, and marinades for you; some you can only find in specialty markets like ours. Morgan's dressings, Ellen Rose All Natural, Garlic Expressions, and Walden Farms, are only a few examples. Because we are also a Gluten-Free product food source, I try to carry every item available to me by Walden Farms (who also specialize in sugar-free, calorie-free, fat-free, and carb-free products). This includes all of their salad dressings, chocolate or marshmallow fruit dips, chocolate syrup, peanut spread, mayo, BBQ sauce, veggie dips, and bruschetta.

At the bottom of the aisle you will find the widest variety of crushed, chopped, and minced jarred garlic, ginger, and other blends. Speaking of garlic, did you know we have peeled garlic every day for your convenience? You can find that in the refrigerated section next to the sundried tomatoes and fresh pesto.

Everyone knows we carry deliciously sweet fresh squeezed orange juice, but we have many other healthy juices for you too. There are varieties of pomegranate juices and teas by POM. We carry Guayaki organic Yerba Mate beverages, Zeigler's ciders, juices, and lemonades. And for the really health-conscience, juice blends by Naked, Odwalla, Sambazon Organic Acai Juices, and Kombucha.

So the next time you stroll down the produce aisle for your fresh fruits and market-quality vegetables, take a look around and you might find something new. Marinated mushrooms? Dried fruits? Yeah, we have those too!